How to make leg warmers out of tights or knee high socks instructions - tutorial - fun socks tutorial too!
Leg warmers... adorable, fun, functional and just plain easy!!! :-)
This is SUCH a great way to get some use out of tights that are too small! OR, if your favorite store has tights on a "too good of a sale to pass up even though you don't need them" sale!
Ahem, theses used to be my SUPER cheapo great buy tights from Gymboree... now they are my little ones ADORABLE new leg warmers!!!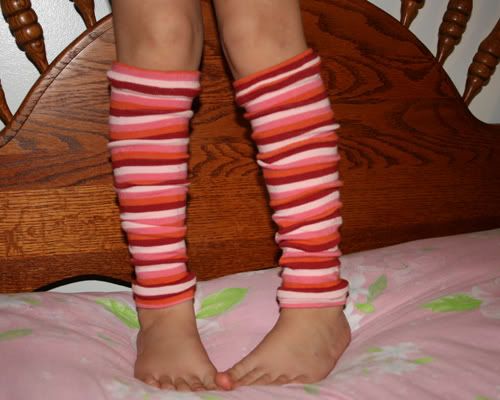 Lay your tights out and cut as shown. The strips on the ends will need to be 2", the middle section if really up to you (and will depend on the size of the tights you are using).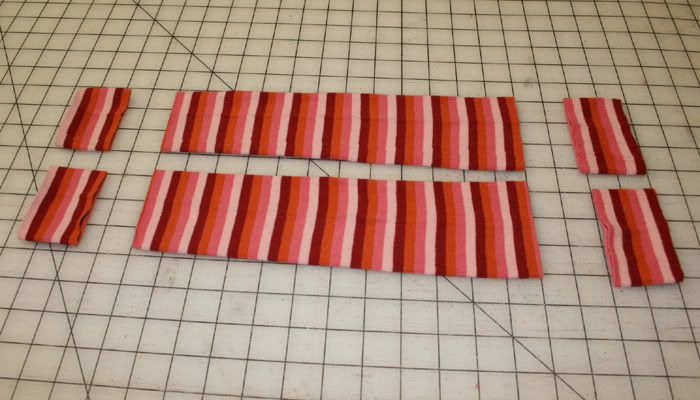 Here is what we are using... set your other pieces aside.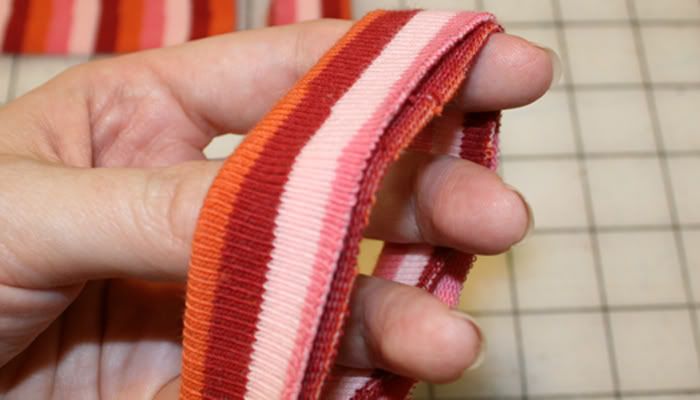 Now take your 2" end pieces and fold them in half as shown.
Take the folded end pieces and pin them to the ends of your main piece... all raw edges will be sticking out.
Go to your machine and stitch together as shown... I use my serger... well, for just about everything... but no need to, a straight stitch on your sewing machine is totally fine! :-)
Repeat this for each end.
That is IT!!!! You now have a new pait of adorable leg warmers!!!
Now, go wake up your sleeping child at 10 pm to make her try them on for you! :-)
(No, I really did do it... only she actually was still a little tiny bit awake... just heading to la la land... not all the way there yet! Notice she is standing on her bed!) :-)
Wait
... we cant waste those scraps!!!!
SOCKS... lets make some socks!!!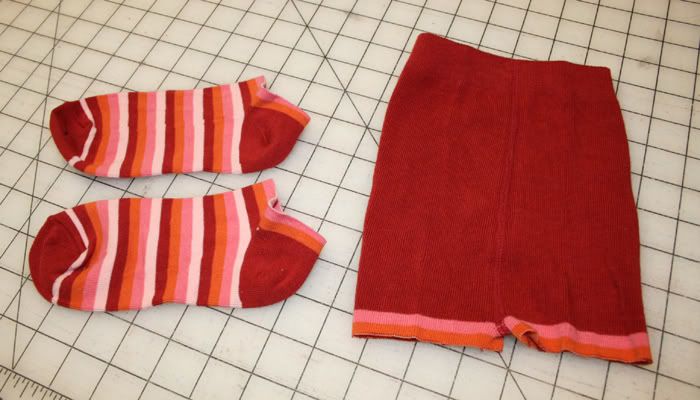 Cut two strips for the sock band... I just held the piece of fabric I was using up against the top of the sock to figure out how wide to make it... notice it tis folded.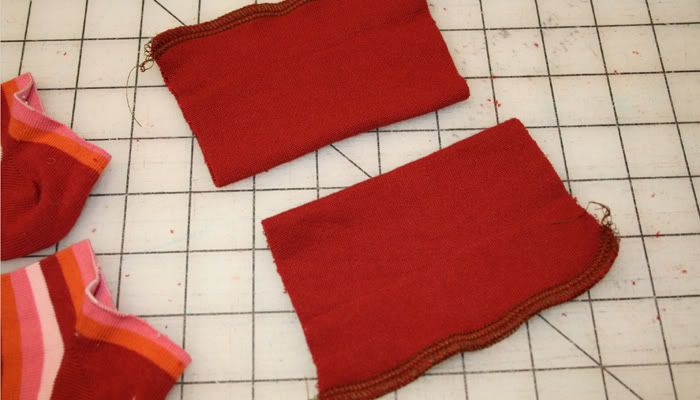 Stitch the sides closed and then fold it in half.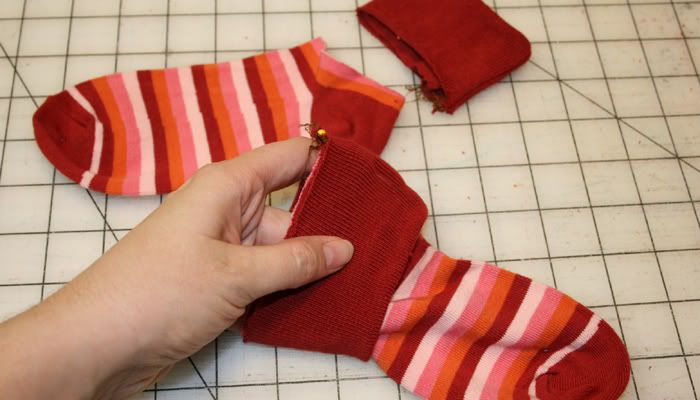 Pin it onto the sock top, all raw edges facing out as shown... take it to your machine and stitch together!
Turn right sides out and admire your adorable new socks!!!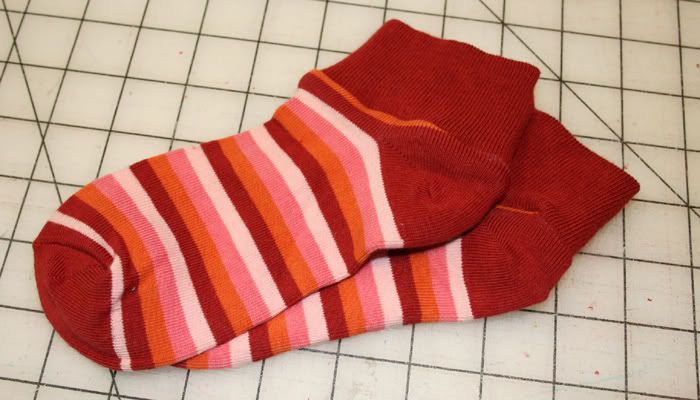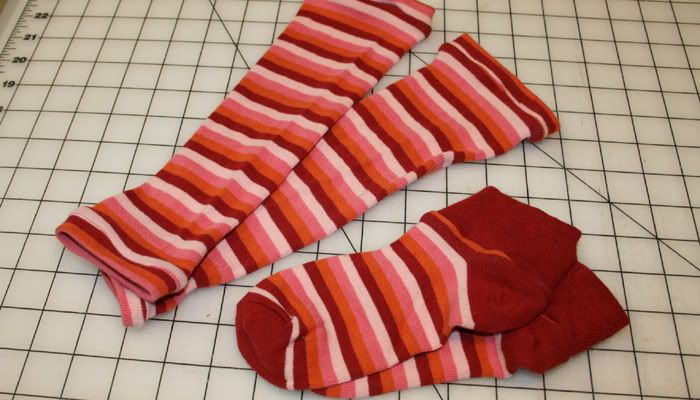 The best part...
no waste
!!! :-)