(***DISCLAIMER 1/2 DO not read if you are on a diet, can't eat sugar, or are hungry***)
I don't really know that much about Halloween. When I was growing up, my parents (a little overbearing) wouldn't let us go trick or treating...at all. I was taken to a few haunted houses, but since, I'd rather go to the dentist than be scared. Halloween was never a big part of my life.
I have kids now. I am married to one of those kids that had a personalized pillowcase for his trick or treating. He and his friends would see who scored the BEST candy. He loves Halloween. These circumstances are forcing me to participate (a little) this year.
Here are my contributions:
I am planning on making popcorn balls, something I just discovered this week! Some without chocolate for my little man that spits the (delicious) stuff out as if it were liver an onions (not so delicious...to me) :)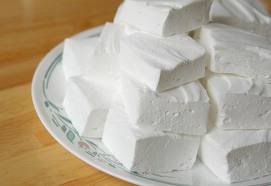 Some homemade marshmallows, and if you've never had then....HAVE THEM!!
Adorable and super yummy little mini caramel apples, with extra, extra (did I mention extra?) C A R A M E L!!
(***DISCLAIMER 2/2 Charity please don't slap me for the enticing pics***) ;)
It's me... yep, you are in BIG trouble for this post!!!!! SO, I am eating NO sugar to speak of right now... no yummy RED VINES, no chocolate... nothing!!!! BIG sigh... apparently those foods are no good for me, and cause my clothing to NOT fit!!!! It'sjust wrong I tell you!!! And I think this post was entirely YUMMY and way wrong of you!!!! :-) SO, can I have the recipe for the home made marshmellows???? :-)
Blessings & Hugs,
Charity <><